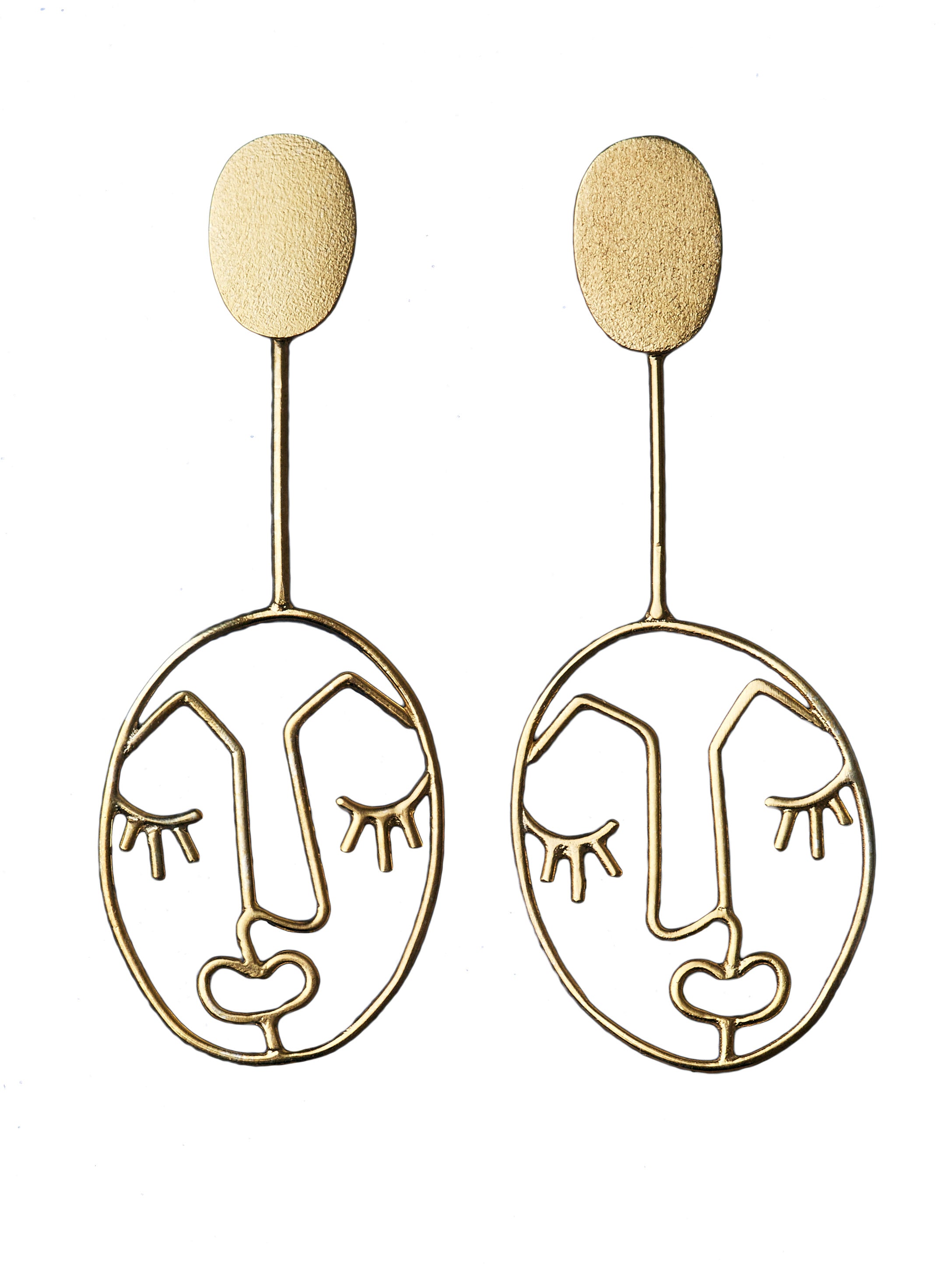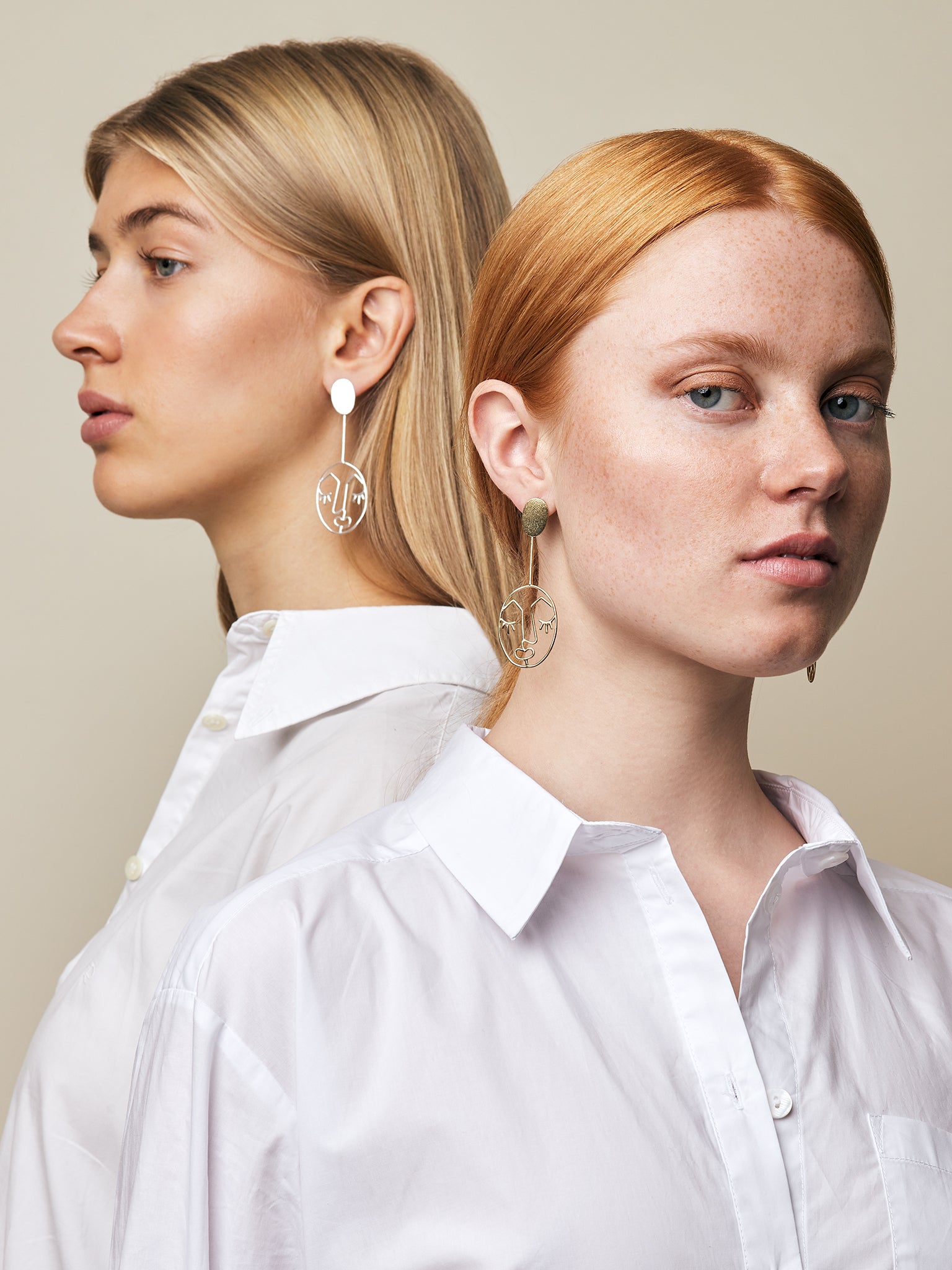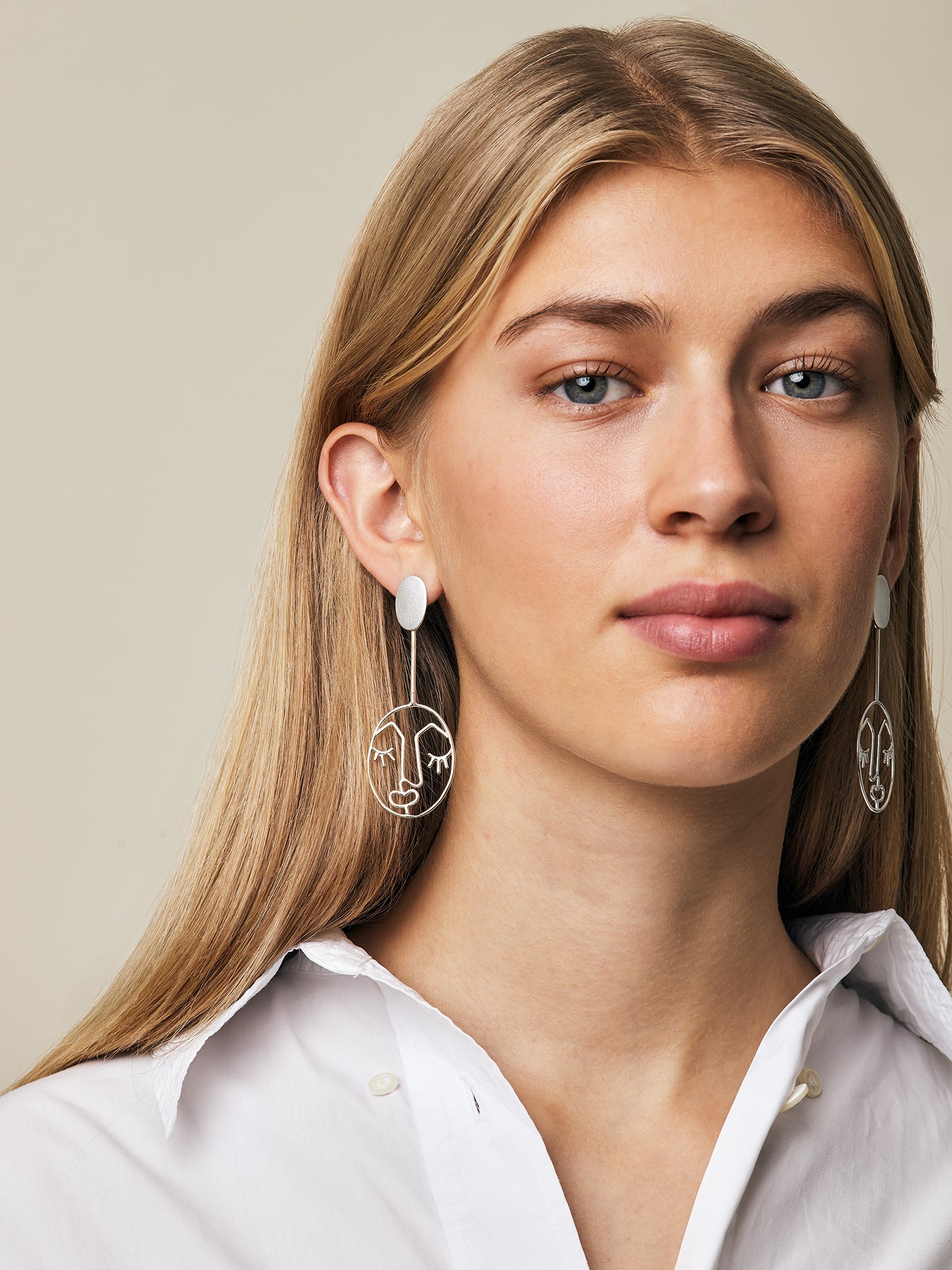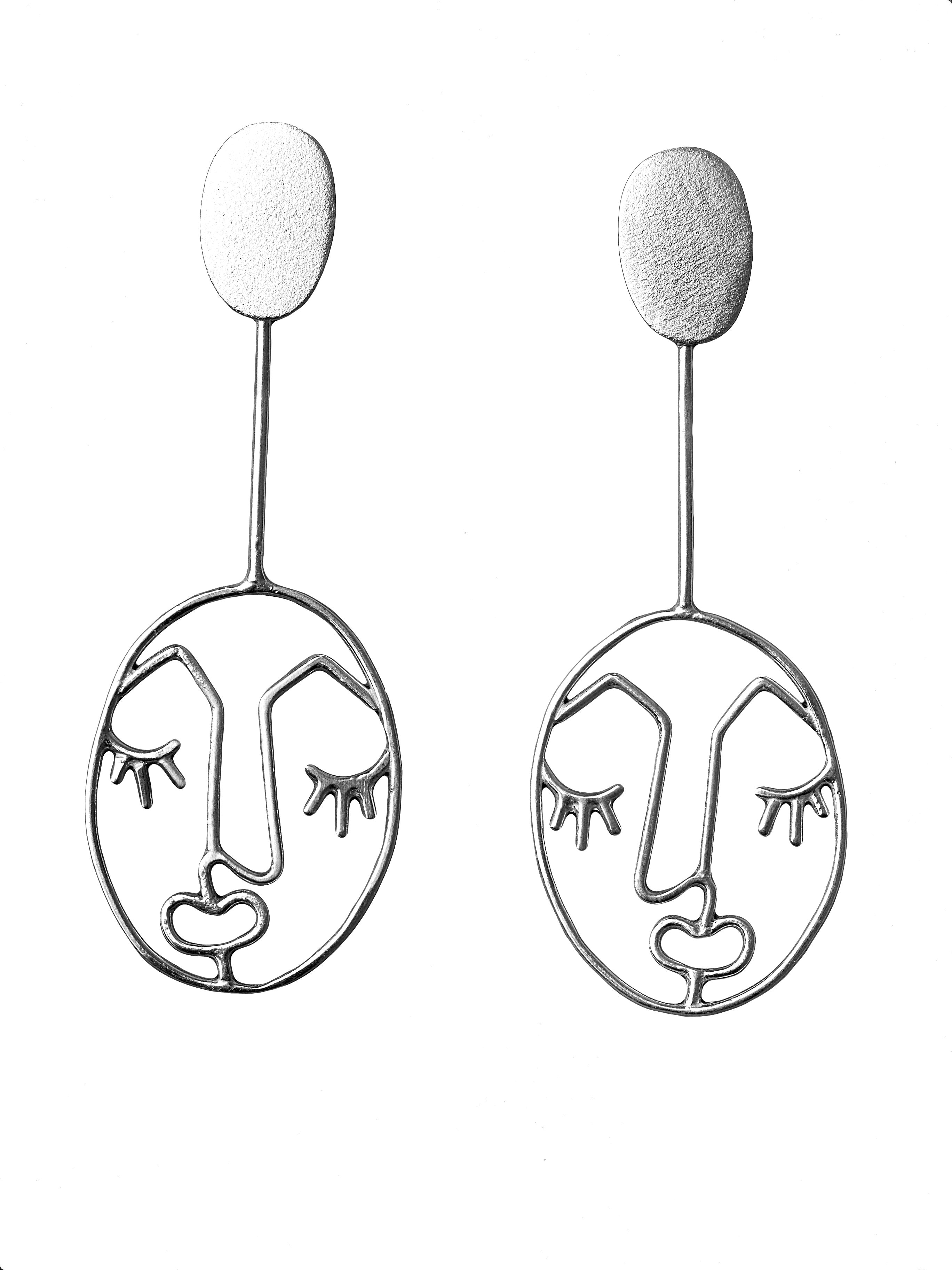 LITTLE DREAMER - Long earrings
LITTLE DREAMER symbolizes the whisper in your ear that encourages you to start believing in yourself and your dreams.
These earrings are 6,5 x 2,5 cm long.
The Dreamers are mounted on the back of the top-part, so that they sway and move from side to side.
Handmade out of Sterling Silver (925s) and also available in  goldplated Sterling Silver (925s).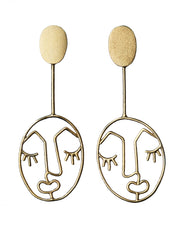 LITTLE DREAMER - Long earrings