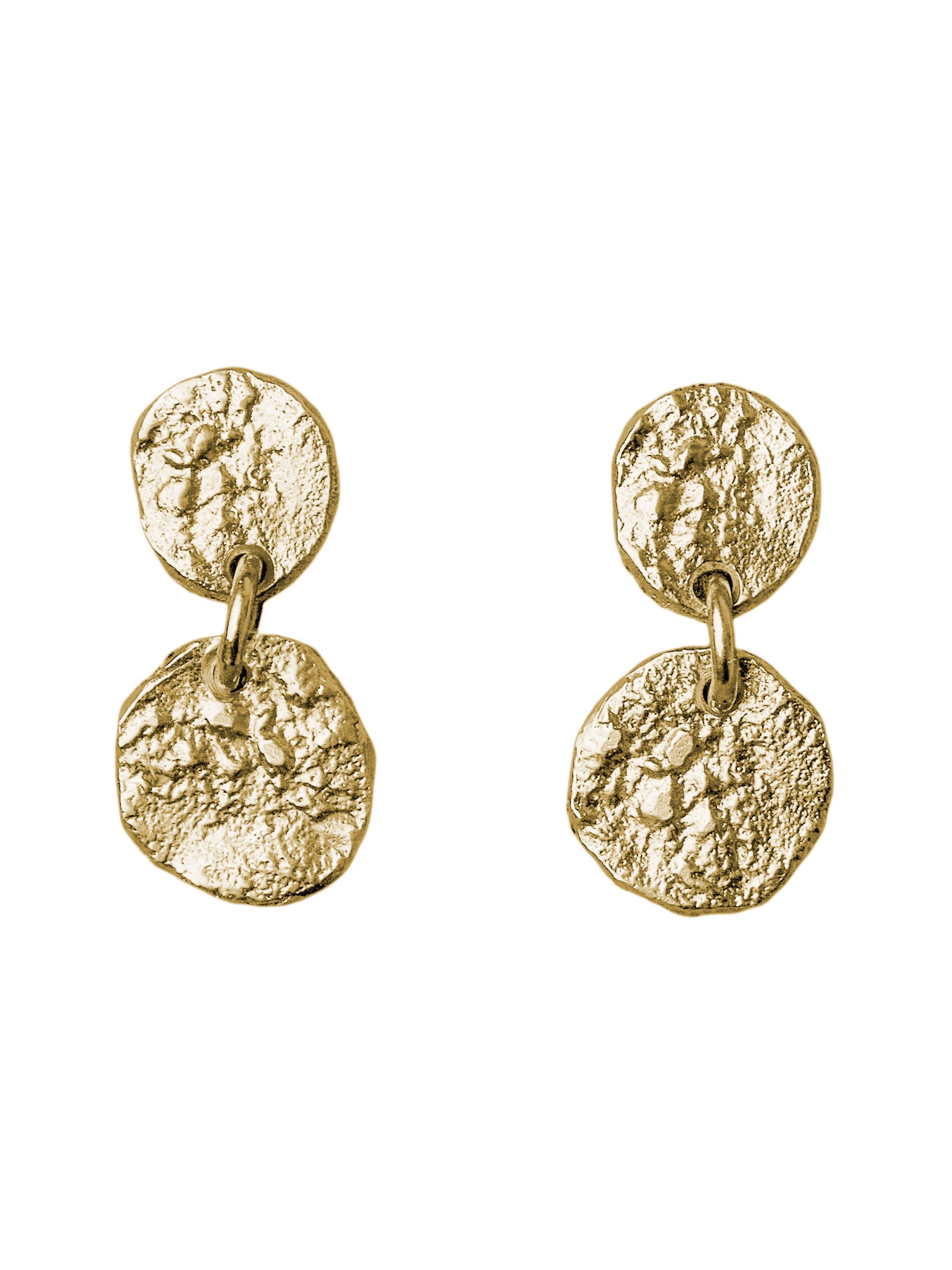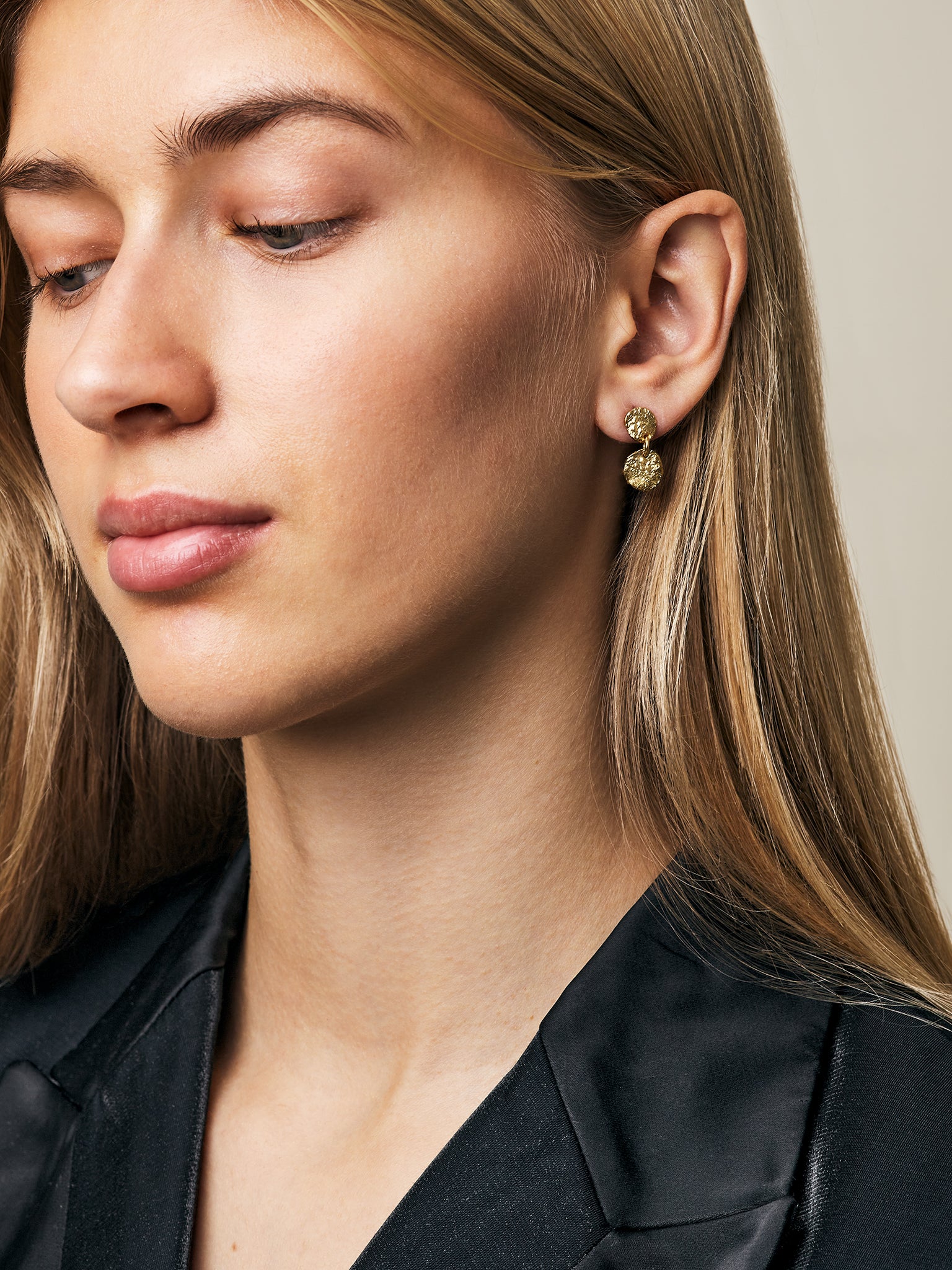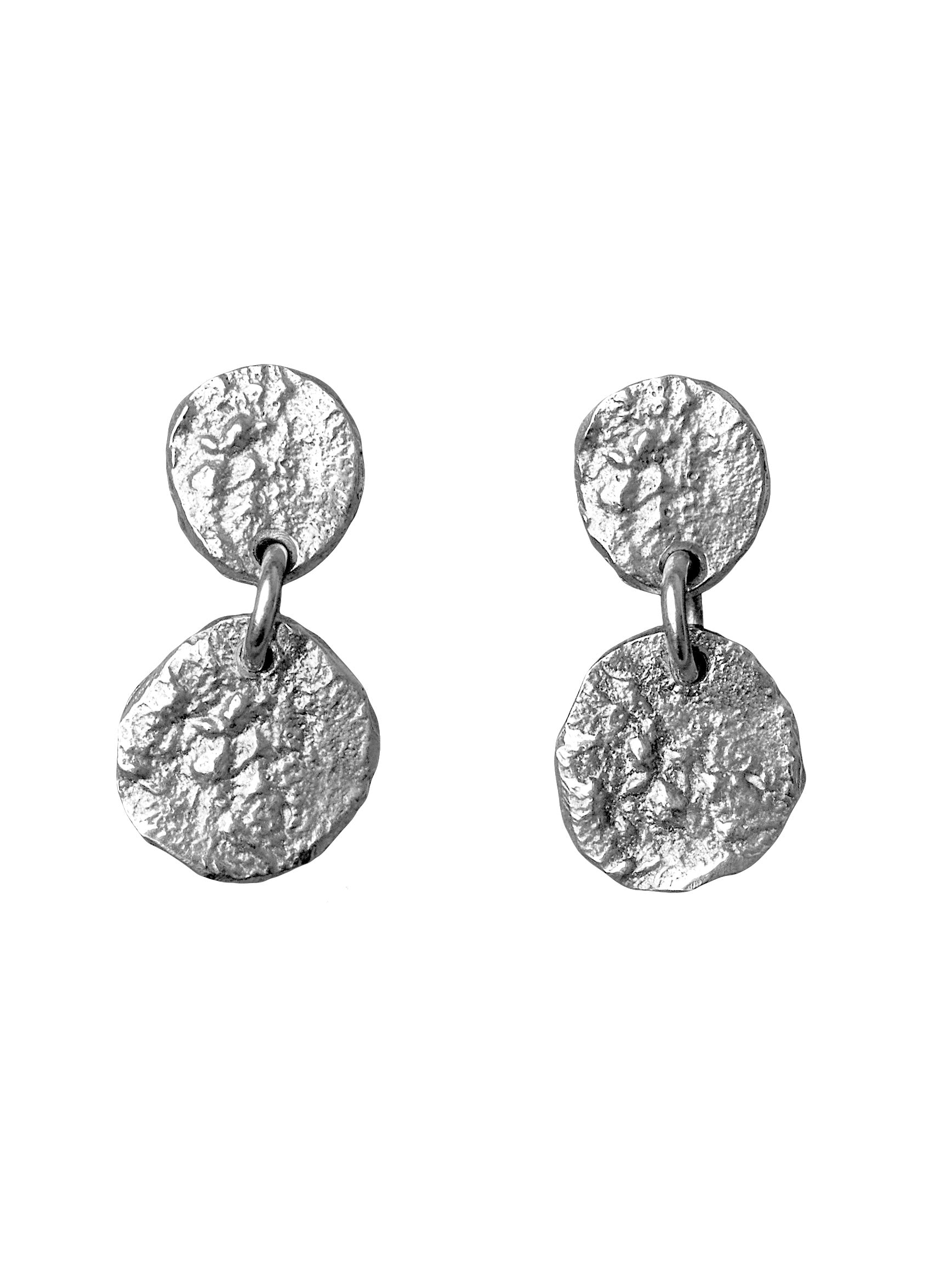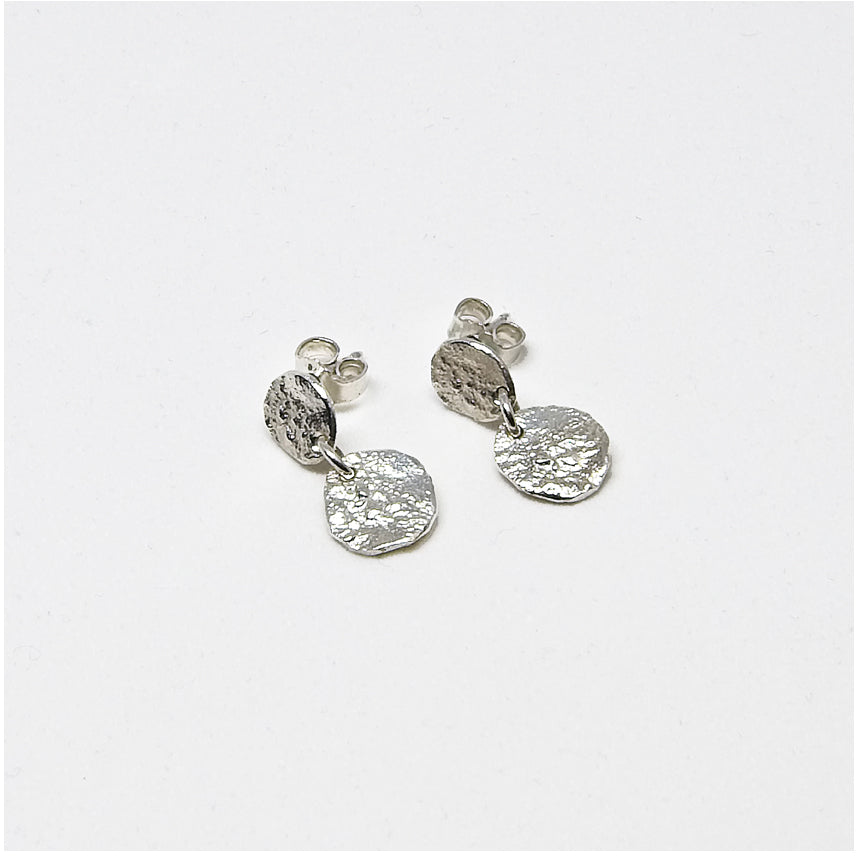 Organic Shapes - Coin earrings
These earrings are, as always, a result of curious experimentation coupled with a simple design-aesthetic.
These earrings are a little smaller than my usual "Statement-Earring"- style but still.. impact isn't missing. 
The surface is reticulated silver, and the earrings measure app. 2 centimeters from top to bottom.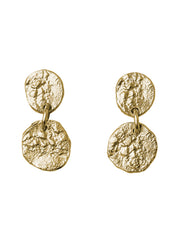 Organic Shapes - Coin earrings